Serving pastry chefs and baking enthusiasts worldwide since 2004. We specialize in custom orders.
The Pie Family and All the Cousins: Pies, Tarts, and Everything in Between (or on top of) Pie Crust

By Renee Shelton

---

"What is the difference between a pie and a tart?"

To answer that and to better understand the differences and similarities between all the pie family members, here are definitions and explanations to many desserts associated with a pie.

Also listed are some very old-fashioned recipes from historical cookbooks in my book collection. Titles among my favorite old books: "Little Blue Book No. 1179: How to Make Desserts, Pies and Pastries," "The Complete Confectioner, Pastry-Cook, and Baker," "Desserts," and "The Epicurean."

The Different Types of "Pie"

Pie:

A pie is a pastry item with a crust and a filling, and can have one or two crusts. Two crusts are often dubbed 'double crust' and bottom crust only pie is a 'single crust. Pies can be sweet or savory, and can be filled with either a cream, fruit, vegetable or meat filling. Often fruit pies have a thickener (flour, cornstarch, tapioca, etc) to help thicken the water and juices released during baking.


Deep Dish Pie:


This is a pie baked in a deep-dish pan (a pie pan with higher sides).


Tart:


A tart is very similar to a pie in that it has a pastry dough bottom with a filling. It can have a single crust, or be double-crusted. Often, tarts are thinner than pies. Tart pans are typically fluted around the edges, and can be round, square, rectangular.


Flan:


A flan can mean one of two things: an inverted rich egg-based baked custard with a caramel syrup, or an open tart (one crust only on the bottom). The flan related to pies are baked in flan rings, which are metal circles with rolled edges. The pastry dough is laid and pressed inside the ring directly over a sheet pan. A flan shell is simply a plain crust baked alone with the ring. Flan rings come in many different sizes from individual or very large sizes, and can be found in tin, stainless steel or aluminum. A flan (tart) can be savory or sweet.


Free Form Pie or Tart:

This is a pastry dough crust rolled out and instead of placing in a pie tin, it is transferred to a flat baking pan. The center is filled or spread with a filling and the edges are folded around it. The edges can be left as they are or crimped or cut decoratively. It is then baked until the crust is browned and the filling is cooked. Really watery or runny fillings are not good for this as the filling would run over the edges before folding them over. Fruit fillings are excellent for this kind of dessert.


Croustade / Crostata:

Crostades or crostatas can be sweet or savory, and is basically anything in an edible container like bread crusts, hollowed rolls, empty pastry shells, cooked mashed potatoes, etc. For pastry, it generally means a free form pie or tart. Croustades can be individual or larger.


Galette:

Galettes are sweet or savory baked items. When prepared sweet, galettes can be defined in one of two ways: The first as a round and flat dessert made out of pastry dough, yeast-leavened doughs such as brioche, and even puff pastry, and are often filled with fruits, jams and creams. The second is a round, flat (sometimes crimped) cookie similar to shortbread.


Turnovers:

These are individual desserts made with pasty dough. Cut out from rounds (or squares or other shapes), turnovers are filled with spoonful or two of filling and folded over. The edges are crimped or pressed to seal. Sweet turnovers are baked or fried.


Fried Pies:

These are similar to turnovers, and are generally fruit-filled. The pastry dough is usually always pie dough, and after frying they are drained and served with a dusting of confectioner's sugar.


Tarte Tatin:

Tarte tatin is a caramelized (classically apple) baked dish with a pastry dough on top. While classically made with apples, tarte tatin can be made with other fruits, especially stone fruits. Sugar is caramelized in an ovenproof pan with butter. Once the sugar is cooked, fruit is added, and it is continued to cook until a deep caramel is formed. The crust is carefully placed over the fruit, and it is baked until the crust is browned. Once it is pulled from the oven, it is inverted on a serving platter, leaving the fruit on top and pastry on bottom. The caramel and resulting syrup from the fruit is served with the dish.


Upside-Down Pies:

An upside down pie is similar to a tarte tatin but with less complexity: just a filling (usually fruit) placed on the bottom of a pan with straight sides for easy unmolding and a crust. Pie crust is placed over the top and the whole thing is baked. It is served inverted on a plate.


Angel Pies:

Generally speaking, these pies have a meringue crust to them. Meringue is spread thickly in a pie pan and baked until it is crisp and dried. Fresh filling is spooned high in the center and served immediately. Cutting this pie is facilitated with a serrated knife. The filling that is often used is a sweetened fruit filling. Some of the popular flavors are raspberry and strawberry since these both contrast nicely with the white meringue crust.

---

Recipes

____________________________________________________

Orange Meringue Pie


This recipe comes from the hard-to-find Little Blue Book collection from the Haldeman-Julius Publications. The book "How to Make Desserts, Pies and Pastries" by Mrs. Temple is No. 1179 in the collection from 1927.




Ingredients:


Filling:




• 1 cup sugar

• 1/8 teaspoon salt

• 1/3 cup flour

• 1 cup orange juice

• 1/4 cup lemon juice

• 1 teaspoon grated orange rind

• 2 egg yolks, beaten

• 1 teaspoon butter

Meringue Topping:

• 2 egg whites

• 1/8 teaspoon salt

• 4 tablespoons sugar

• 1 teaspoon grated orange rind

1 Pre baked pie crust

Procedure:


For the filling: Mix the sugar, salt and flour in the top of a double boiler. Add in juices and cook until thickened, stirring constantly. Add in the egg yolks and butter and cook for another two minutes. Pour into an already cooked pie shell.


For the topping: Beat the whites with salt until firm. Add in the sugar and beat until glossy. Fold in the orange rind and top the pie with it. Bake in a moderate oven for about eight minutes until lightly browned.


____________________________________________________

Grated Apple Pie


This recipe is adapted from a book by Olive M. Hulse. Her book "Desserts: Two Hundred Recipes for Making Desserts Including French Pastries" is loaded with quotes on every page and has a great introduction on "Dessert Lore." My favorite quote or thought: The discovery of a new dish does more for the happiness of the human race than the discovery of a new planet.




Ingredients:


• 5 large apples, peeled and grated

• 2 large eggs

• 4 tablespoons melted butter

• 1 1/2 cups sugar

• 1/2 cup cream

• 1 tablespoon brandy

• Pinch of cinnamon

• 2 pie crust shells




Procedure:


Mix all the ingredients together and divide between the two crust shells. Bake until the crusts are browned and the filling is set.


____________________________________________________

Apricot Flan (Apricot Flawn or Flan d'Abricots)


This recipe originally has the flan spelled as 'flawn.' "The Epicurean" cookbook is 1183 pages of historical menus, culinary definitions and black and white illustrations showing many of the tools and utensils of the chef's domain from Delmonico's kitchens from 1862 to 1894. The Epicurean was published in 1920 and written by Charles Ranhofer, 'former chef of Delmonico's.'


Ingredients:




• Flan ring, lined with pastry dough

• Apricots, halved and peeled

• Superfine sugar, for sprinkling




Procedure:


Arrange the apricot halves in circles, overlapping each other. Sprinkle all over with superfine sugar and bake in a moderate oven until pastry is browned and apricots are softened.




Remove flan ring, cool and serve.



---
We specialize in custom orders. Visit our shop and browse through more than 250 different pastry tips.

more
Keep Up With Pastry News
Bakery and pastry buzz, news, trends, auctions, and laws affecting the industry.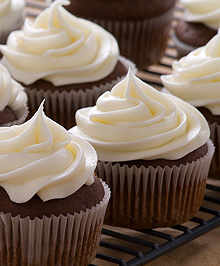 Pastry Sampler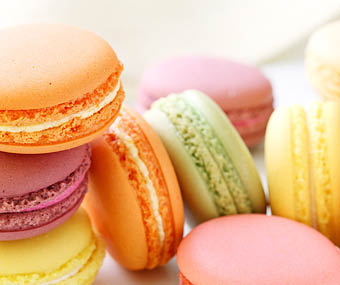 Pastry Sampler
Write Us!
1672 Main Street
Suite E #159
Ramona, CA 92065

info@pastrysampler.com