Can I Use Kosher Salt in Baking?
By Renee Shelton
---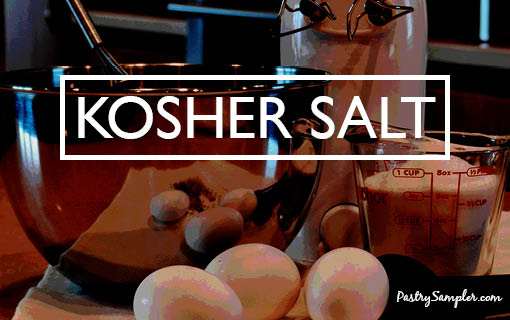 Kosher salt is a course-grain salt used for both cooking and for garnish. Kosher salt does not contain idodine. Its texture is in the form of thin flakes rather than in cubes like standard table salt.
Kosher salt gets its name from its work koshering meat. Because salt helps to draw out blood, it is used in koshering meat. Kosher salt has the perfect texture to not immediatelty dissolve (too fine) or fall off the meat (too course).
Kosher salt can be used in most any recipe calling for salt, except in baking, where if there is not enough liquid in the batter, the grains will not dissolve properly.
Renee Sheltonon
---